Payment
Online Payment system still in testing, sorry for any inconvenience!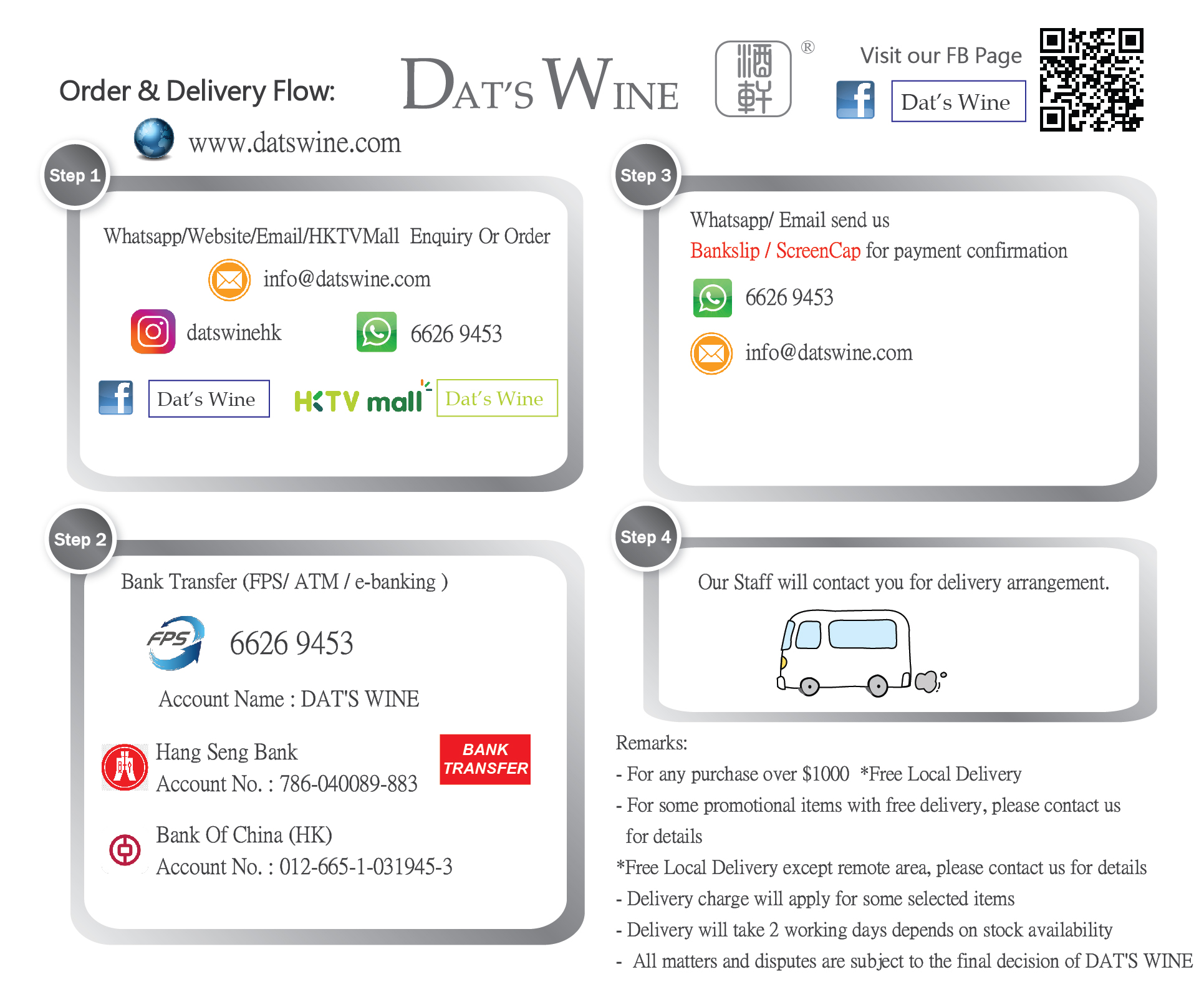 Delivery
We deliver throughout Hong Kong except remoted areas. Various delivery times are available for you to select when you place an order. For further details of these delivery options and prices for delivery please go to the Delivery Information section of our Site. Details of options available will also be provided at the time of placing your order. We reserve the right to restrict deliveries or to withdraw services to individual customers' addresses if you are repeatedly unavailable to take delivery of your order or in other exceptional circumstances.
Our deliveries are made by third party carriers. It is the receiver's responsibility to check the condition of any goods received at the time of delivery.